Response Bureau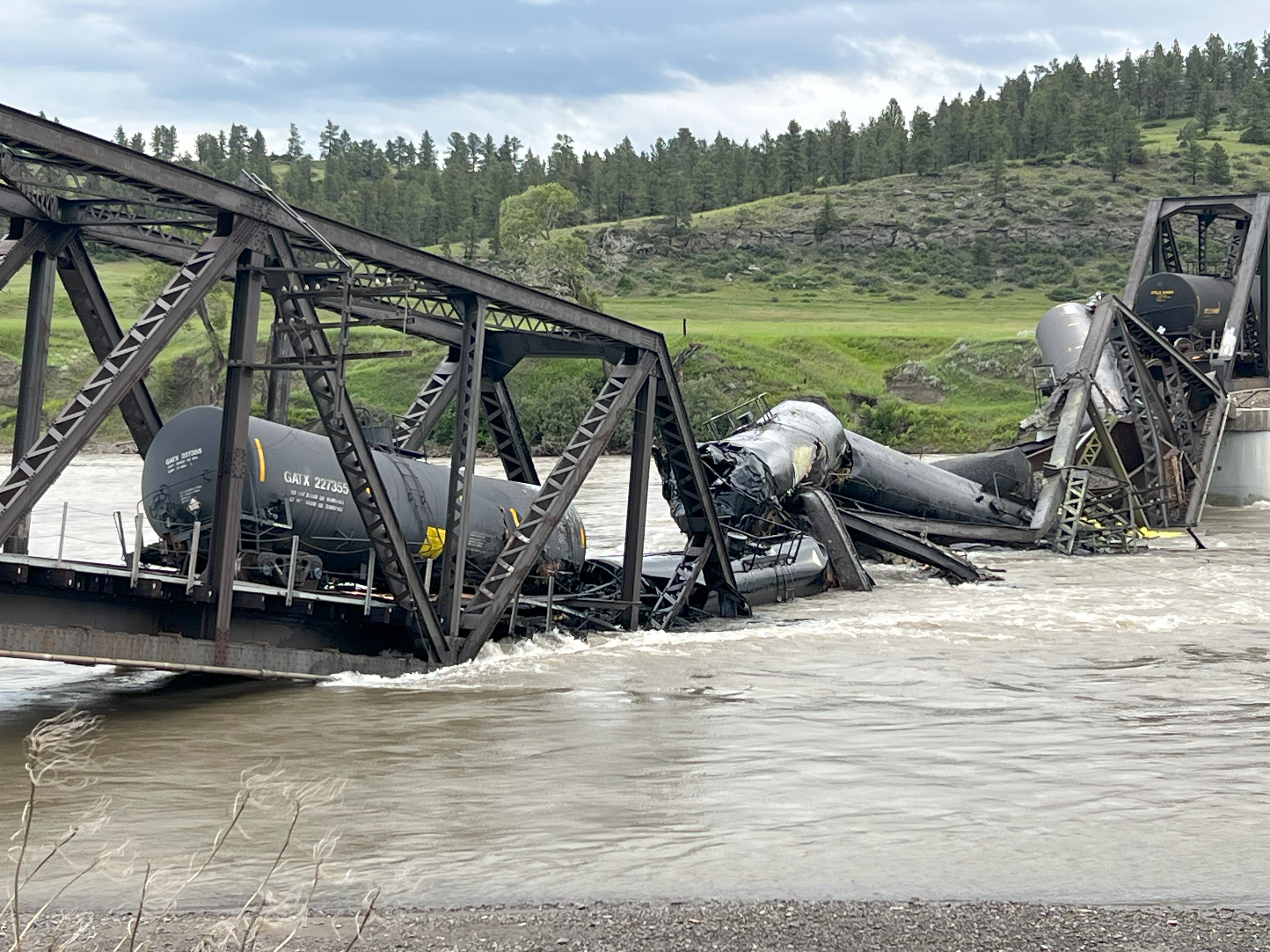 Stillwater County Train Derailment - Photo courtesy of Stillwater County DES
The Montana DES Response Bureau is charged with coordinating operational response at the state level for any incident, emergency, or disaster that exceeds the capabilities of the local jurisdiction. Support for incidents can include deployment of resources, incident management assistance, technical assistance, and the deployment of Montana DES District Field Officers as Agency Representatives. Through mutual aid agreements, memorandums of understanding, and other protocols and authorities, aid can be requested from other states, federal partners, and other nations, as well as Voluntary Organizations Active in Disaster (VOADS). The primary document for guiding state response is the Montana Emergency Response Framework (MERF).
The Response Bureau maintains a 24-hour Duty Officer Program, which is the initial point of contact for jurisdictions seeking assistance or reporting an incident. Based on the size and complexity of an incident, the Response Bureau may elect to activate the State Emergency Coordination Center (SECC), which is located at Fort Harrison, Montana. 
The SECC provides support to local and state level incidents by handling requests for assistance or resources as well as sharing situational awareness updates to our partners and stakeholders.
Other responsibilities of the Response Bureau include:
Maintaining day-to-day situational awareness of any incidents that may significantly affect the state such as severe weather or wildfires.

Coordination of National Guard assistance for any civil emergency or disaster.

Preparing draft executive orders for disasters and emergency for review by the Office of the Governor.

Chairing the State Emergency Response Commission (SERC) and mobilization and deployment of the Regional Hazmat Teams.
Oversight and coordination of All Hazard Incident Management Teams.
Resource mobilization and disaster warehouse management.
Coordination of EMAC requests from other States and U.S. Territories.