Montana Emergency Response Framework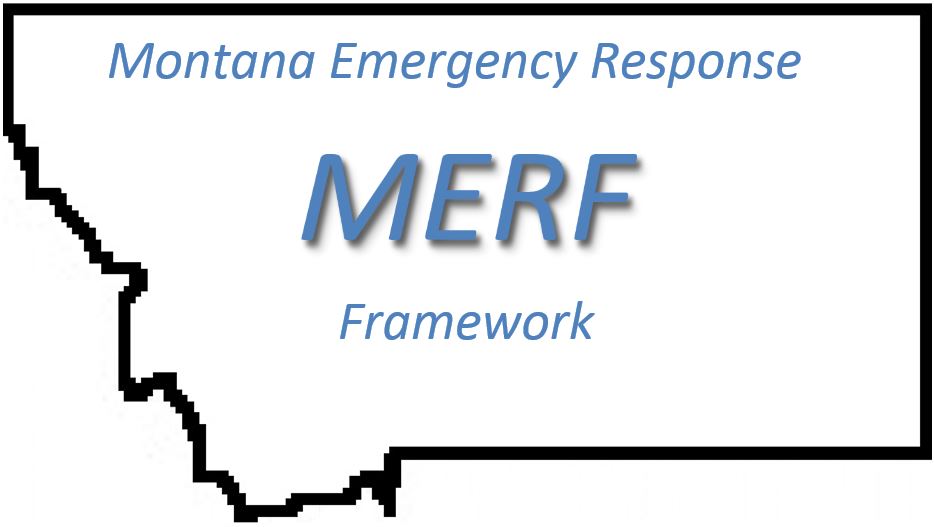 The overall objective of the MERF is to ensure the effective management of emergency efforts in responding to and recovering from situations associated with disaster emergencies through aligning, collaborating and integrating local, Tribal and state agency emergency operations plans (EOPs).  The operation strategies provided in the MERF are illustrated through Emergency Support Functions (ESFs) which are used to organize resources and capabilities through identification and coordination of primary and support agencies based on authorities and availability of resources in a given functional area.
Emergency Support Functions
Emergency Support Functions (ESFs) provide the structure for coordinating State interagency support for a State response to an incident. They are a way to group functions that provide state support to county and tribal jurisdictions, both for Stafford Act declared disasters and emergencies and for non-Stafford Act incidents.