Preparedness
The Integrated Preparedness Cycle is a continuous process of planning, organizing/equipping, training, exercising, and evaluating/improving that ensures the regular examination of threats, hazards, and risks. Preparedness priorities are developed to ensure that the needed preparedness elements are incorporated through this cycle. Planning is the first of the five steps in the preparedness cycle and is a critical component in community readiness. The MT Disaster & Emergency Services Planning Program works with federal, state, and local partners to provide information on emergency, strategic and operational planning so that updated plans and procedures are in place to help guide preparedness, response and recovery activities.  MT DES plans follow the National Incident Management System which is intended to be used by the whole community and guide Montana's capability to prevent, respond to, and recover from natural and human-caused disasters.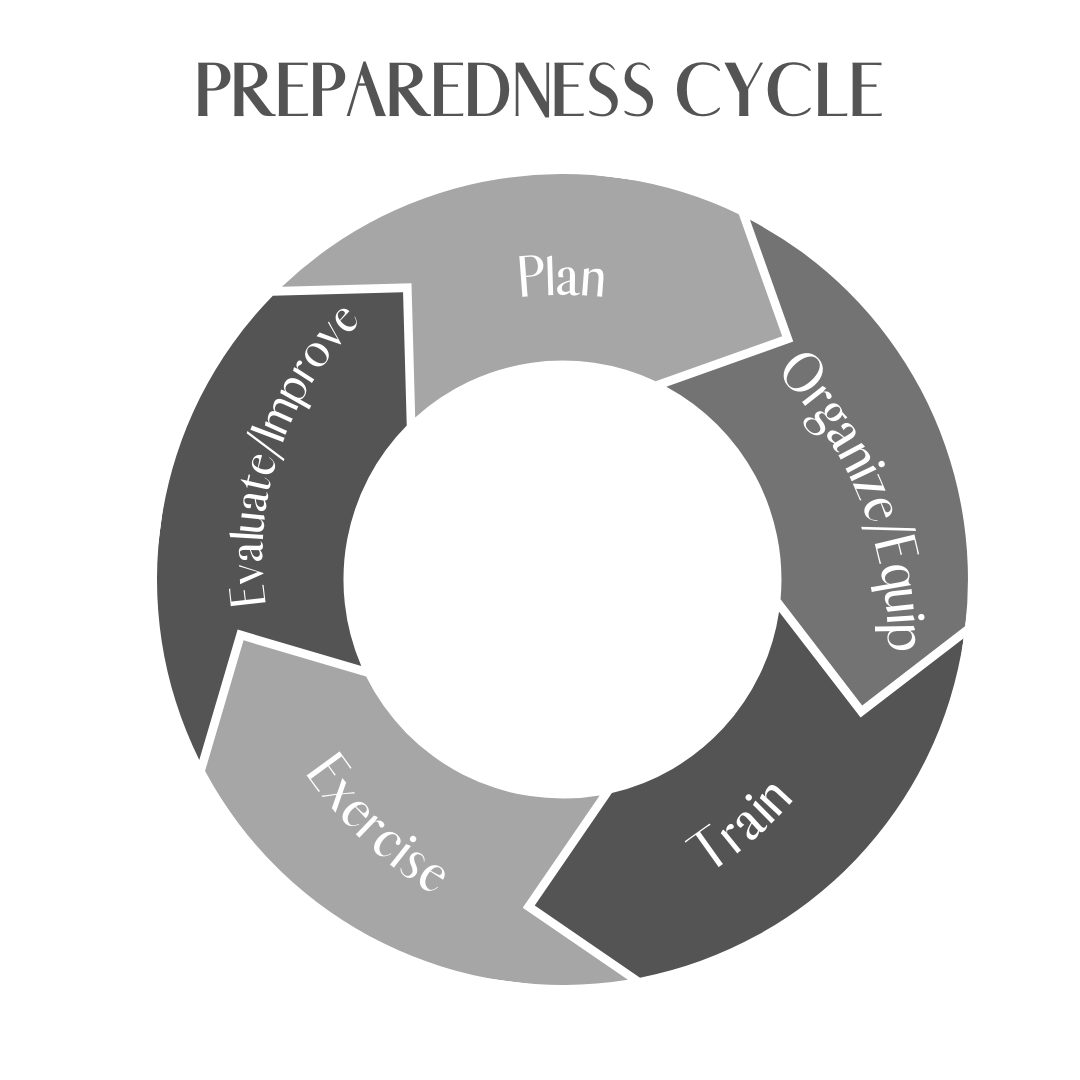 The Preparedness Program within MT DES administers several non-disaster grants that support our mission to coordinate comprehensive emergency management in Montana. Non-disaster grants focus primarily on Preparedness and Response. These funds support building, sustaining and delivering essential emergency management capabilities.
To support emergency management efforts across the state, the Preparedness Program works with FEMA to provide the following grants:
Emergency Management Performance Grant (EMPG) - The EMPG Program provides funds to assist state, local, and tribal emergency management agencies in obtaining the resources required for implementation of the National Preparedness System and the National Preparedness Goal of a secure and resilient nation.
Emergency Management Performance Grant
State Homeland Security Program (SHSP) - SHSP assists state, local, and tribal efforts to build, sustain, and deliver the capabilities necessary to prevent, prepare for, protect against, and respond to acts of terrorism.
Nonprofit Security Grant Program (NSGP) - The NSGP provides funding for physical security enhancements and other security-related activities to nonprofit organizations that are at high risk of a terrorist attack. The NSGP also seeks to integrate the preparedness activities of nonprofit organizations with broader state and local preparedness efforts
Planning, Training & Exercise Resources