Updated Post Fire Mitigation Funding Opportunity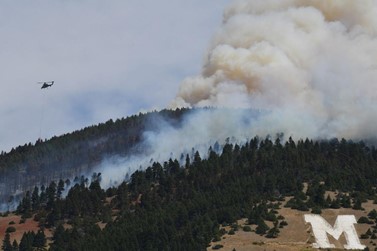 Post fire mitigation applications for the 2020 fire season has been extended through September 10, 2021
MT DES - Mitigation
June 22 2021
The 2020 fire season saw over 130,000 acres burn across Montana. FEMA, recognizing the impacts from such devastating wildfires, has made a grant source available under the Hazard Mitigation Grant Program. The HMGP Post-Fire Grant is to help communities implement hazard mitigation measures following the declaration of a Fire Management Assistance Grant (FMAG).  Wildfires can destroy homes, businesses, infrastructure, and natural resources. They can also exacerbate secondary hazards and leave areas prone to floods, erosion, and mudflows for many years. The key purpose of this grant program is to enact mitigation measures that reduce the risk of loss of life and property from future disasters. Montana Disaster and Emergency services is excited to announce the HMGP PF grant application period is open.
Montana DES will be accepting applications for Fire Mitigation Grants (FM-5324) until September 10, 2021. There is $2,361,305.00 available for mitigation project(s) throughout the state, under this opportunity. However, preference will be given to counties that received Fire Management Assistance Grants during the 2020 fire season.  This includes:
Gallatin County - Bridger Foothills Fire-
Custer, Powder River, Rosebud County - Snider/Rice Fire
Garfield County - Huff Fire
Musselshell, Yellowstone County - Bobcat Fire
Stillwater, Yellowstone County - Falling Star Fire
Please fill out and submit a Notice of Intent to MT DES. Applications will be completed through the FEMA eGrants System. If you need access, please reach out to the Mitigation Team.
Click here for instructions for using the FEMA eGrants system.
---
Tags: FMAG, Fire Mitigation and Mitigation